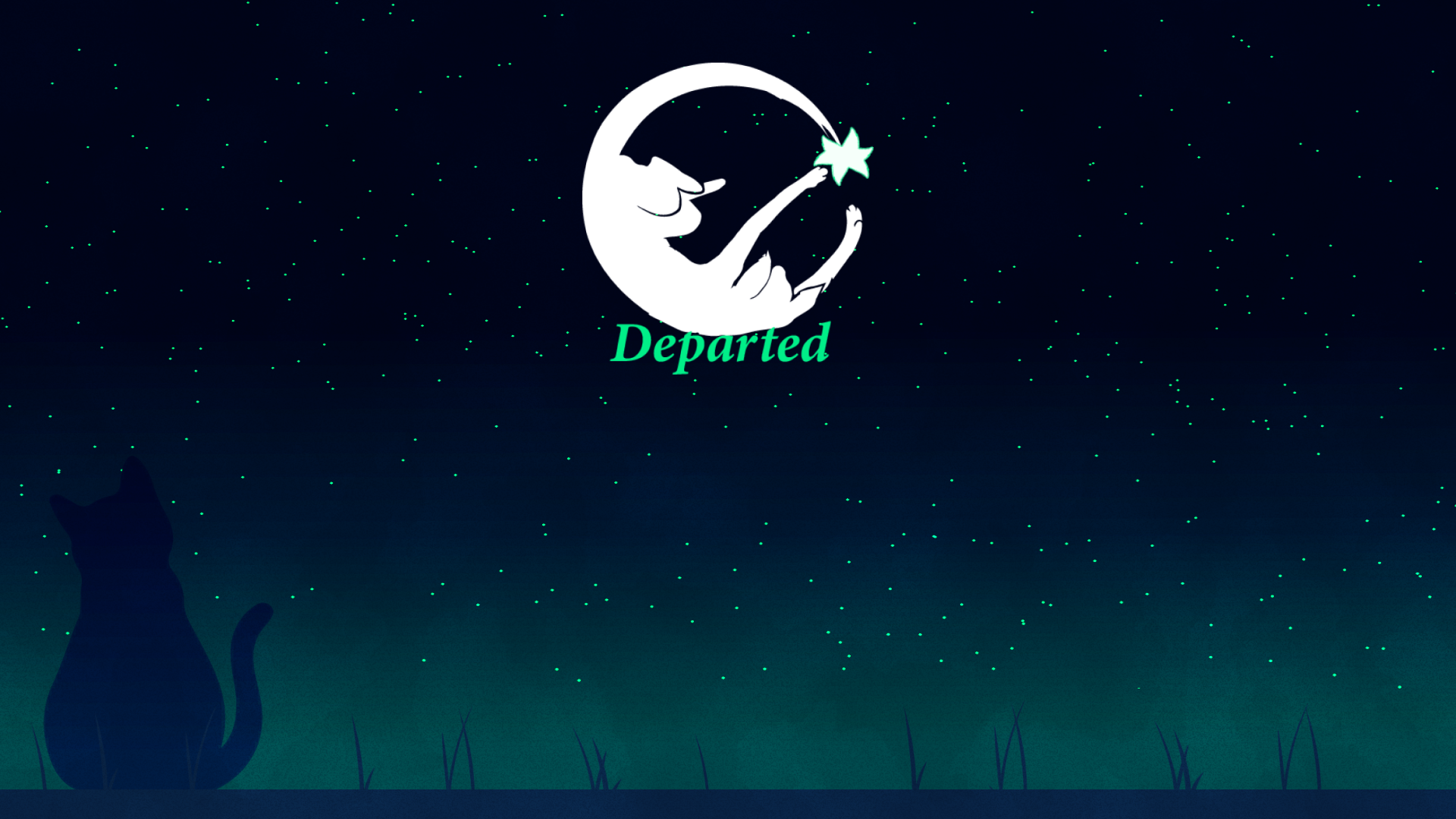 Departed 2D (City)
A downloadable game for Windows and macOS
Departed 2D (City)
Departed is a single player 2D side scroller game where you play as a spirit cat who recently departed from the living world. Becomes a cat reaper to help guide other lost cat souls back to the afterlife safely while fighting off demons using your spiritual powers. The gameplay is to try, die, repeat. In your first mission, do your best to navigate in the city and in limbo. Defend yourself against shadowy demons who want to devour your soul/existence while locating the kidnapped litter of kittens to guide them back safely to the afterlife.

Through out the city are 9 collectable lilies scattered across so keep an eye out for them.
Controls
You can pause the game by pressing the escape key to open up the menu for a quick controls refresher during gameplay & exit game at any time. Take Screenshot by pressing 9 and skip prologue by pressing P. Warning Departed doesn't have save files so you'll start all over again when replaying.
Movement
Move: Left & Right Arrow Keys / A (Left) D (Right)
Run: Hold down any Shift Key while moving
Jump: Spacebar
Double Jump: Spacebar Midair

Basic Attack
Pounce: Jump on Oombra head to vanquish
Important Objects
Portal Box: Used to travel to other locations
Lilies: Recover one spirit life
Kitten Souls: Collect 5 kitten souls
Team
Game Director: Yulitsa Pantoja
2D Artist: Ignacio Alonso
Audio Designer: Faye Mensah
Programmer: Mansouri Leo
We hope you enjoy your experience in playing Departed. Please let us know about your experience in the comments for your feedbacks.
Download
Install instructions
Please make sure to have all files together. If you take screenshots it will save where the game exe is located. There is a screenshot folder to store your saved images if you want to keep them there. (Screenshots only available for version past May 2022)